03/08/2021 14:56 — 748
Increasing more than 15 steps in the ranking list.
In both times ranked on Webometrics in 2021 (March and July), Thu Dau Mot University ranked 24th out of 179 higher education institutions in Vietnam. With efforts in activities, the school upgraded to 15th place compared to the 39th position in 2020.
The ranking is a testament and a worthy recognition for the universities' efforts in the system of scientific research, international publication, and enhancing the brand image of Thu Dau Mot University in the world education system.
Despite being affected by the COVID-19 pandemic for two consecutive years from 2020 to 2021, Thu Dau Mot University has increased the application of technology in its activities. In the past year, the university successfully organized many online international seminars and conferences, maintained academic exchanges, and encouraged researchers and lecturers of the university to promote scientific research, publish international, etc. In addition to the encouraging results on the Webometrics rankings with 15th position in the SCimago rankings in 2021, Thu Dau Mot University is also the first university in Vietnam to have an English language program is rated AppliedHE TM ENGLISH-Ready Rated – CONDITIONAL
Webometrics Ranking Methods
Webometrics Ranking of World Universities (Webometrics) is a system of rating and ranking higher education institutions in the world. The rankings are published by Cybermetrics Lab, a research group of the Spanish National Research Council (Consejo Superior de Investigaciones Científicas, CSIC, in Spanish) based In Madrid. This system is also known as the Ranking Web of Universities. This organization announced its first ranking in January 2004. In Vietnam, it was not until January 2016 that universities were included in this organization's evaluation and ranking system.
Webometrics rankings are published twice a year. By the end of July 2021, 46 countries in Asia (including Vietnam) were assessed by Webometrics. In Vietnam, there are 179 higher education institutions listed in the rankings.
Webometrics is based on the following evaluation criteria:
1. Presence: However, this criterion has not been applied since early 2021.
2. Visibility (or Impact): This is an indicator of the influence of the university's Webdomain system. The number of backlinks from other websites back to the school's website. Data were taken from Ahref and Majestic. 50% weight.
3. Transparency (or Openness): This is an index related to the academic pervasiveness of the university. Data were taken from Google Scholar, the number of citations of the top 210 scientists with the highest number of citations of universities with profiles on Google Scholar (but only 190, excluding the Top 20 scientists with the highest number of citations) best). Weight: 10%.
4. Excellence (or Scholar): This is an index to evaluate the university's level of investment in scientific research. Top 10% of articles published by faculty and scientists in peer-reviewed scientific journals in 27 professional fields. Data retrieved from Scopus database. Weight: 40%.
Thus, Webometrics in 2021 has applied three methods instead of four as before. According to CSIC, the improvement in the application of university ranking methods and techniques has always been adjusted year by year, and the adjustment is becoming more and more relevant and better.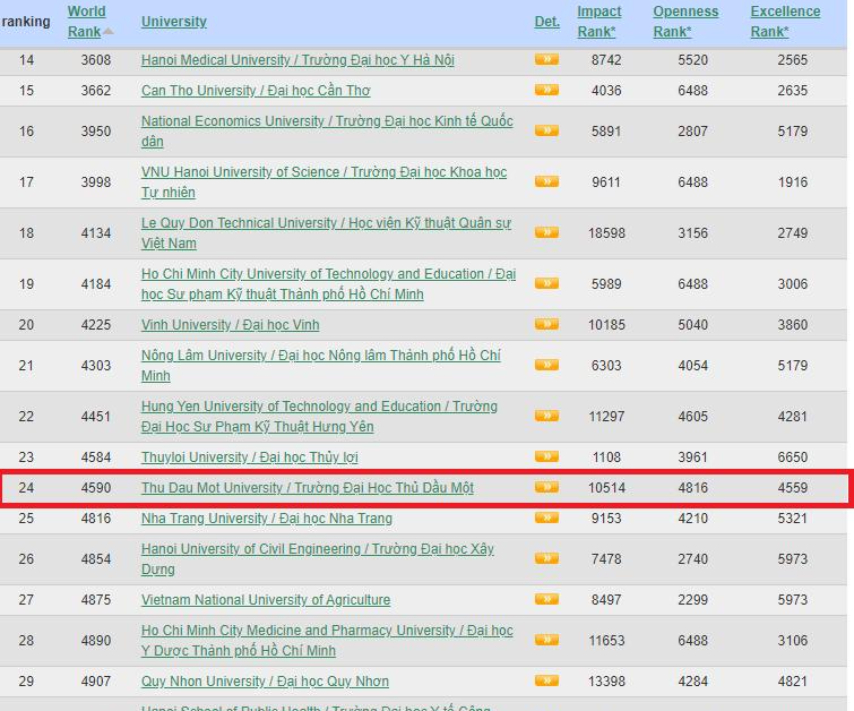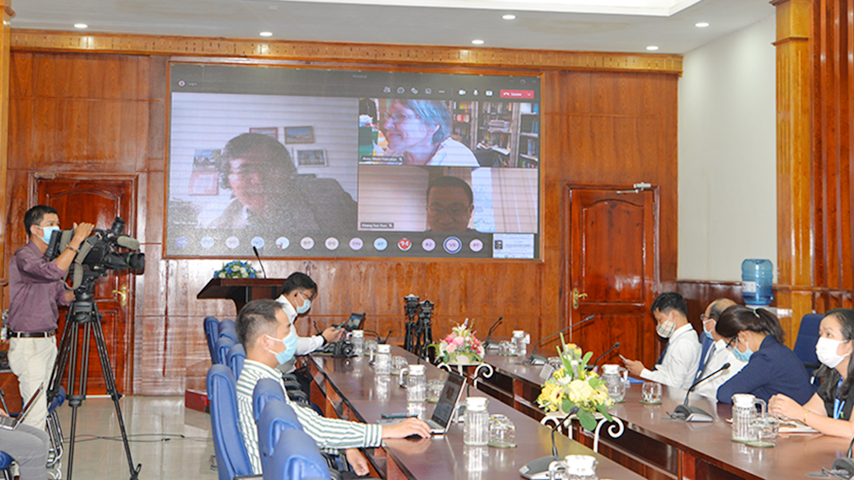 Translator: Huynh Bao Ngoc