02/03/2022 10:59 — 139
On February 26, 2022, the Japan Foundation Centre for Cultural Exchange in Vietnam held The online ceremony to announce the results of the Thesis on Japanese Literature Competition launched the fifth edition in 2022. Thu Dau Mot University is proud to have student Duong Thi Ut Giau - Faculty of Pedagogy who won the 3rd prize in the final round.
This is an award for Theses on Japanese literature research in Vietnam. The award was founded by the Inoue Yasushi Memorial Foundation (1907 - 1991) and in collaboration with the Japan Foundation Centre for Cultural Exchange in Vietnam held since 2017. The first two times, the Prize was only for researchers to participate, from the third time there was an additional category for students.
This year's contest was held from April 1, 2021 to November 30, 2021 with the participation of a number of researchers, lecturers, and students whose majors are the social science and literary across the country. Student Duong Thi Ut Giau from Thu Dau Mot University - Class D17NV01, Faculty of Education participated the contest with the topic "Characters analyzing in the novel " Light and Shadow " by Watanabe Junichi from a psychoanalytic perspective". At the final result, in the student category, the Organizing Committee awarded a first prize, a second prize, and one third prize. For her research, student Duong Thi Ut Giau was awarded the third prize. The first and second prizes respectively belonged to students of Ho Chi Minh City University of Education and Hanoi University of Social Sciences and Humanities.
Congratulate Ut Giau on outstandingly making a mark at the competition and helping readers, who love literature and want to learn more about Japanese culture and literature, as well as spreading the passion for scientific research of Thu Dau Mot University students.
Inoue Yasushi, a Japanese Novelist (1907-1991), is a great famous writer in Japanese literature. He wrote many genres such as novels, essays, poetry, etc. In particular, in the genre of historical novels, he also explored the topic of the history and culture of the Western Region of China through works such as "Tun-Huang" and "The roof tile of Tempyo". Many of his works have been made into television series and movies. In 1976, he was awarded the Medal for Contribution to Japanese Culture. From 1981 to 1985, he was The President of the Japan Writers' Association (Pen Club). The Inoue Yasushi Memorial Foundation was established in 1992 according to the writer's wish to award prizes to domestic and foreign individuals and organizations that have contributed to the development and promotion of Japanese Literature.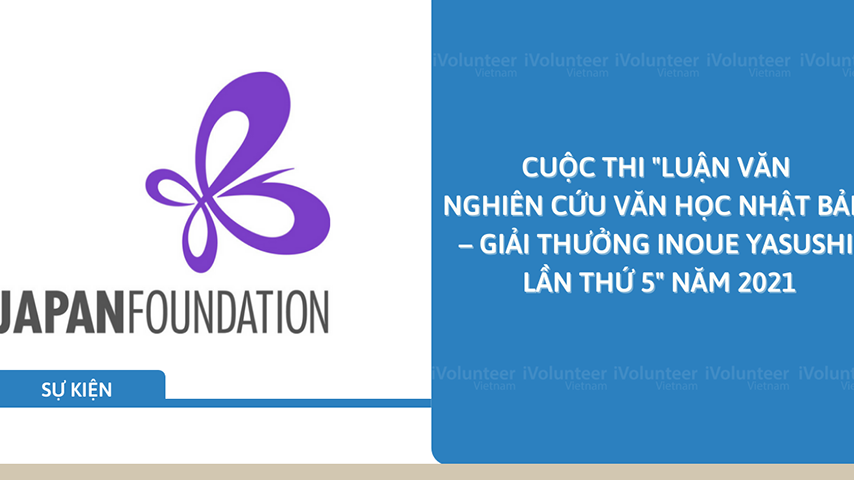 The Inoue Yasushi Award is for theses on Japanese literature in Vietnam.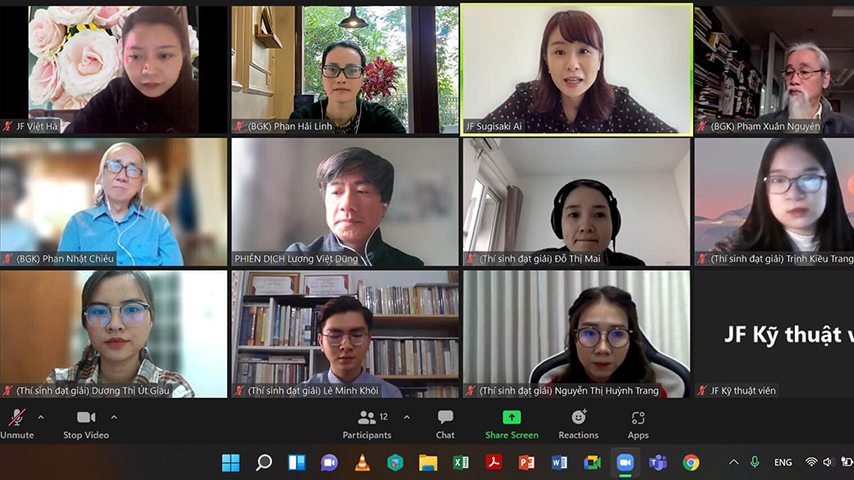 Duong Thi Ut Giau (3rd person, last row from left) attended the online award ceremony.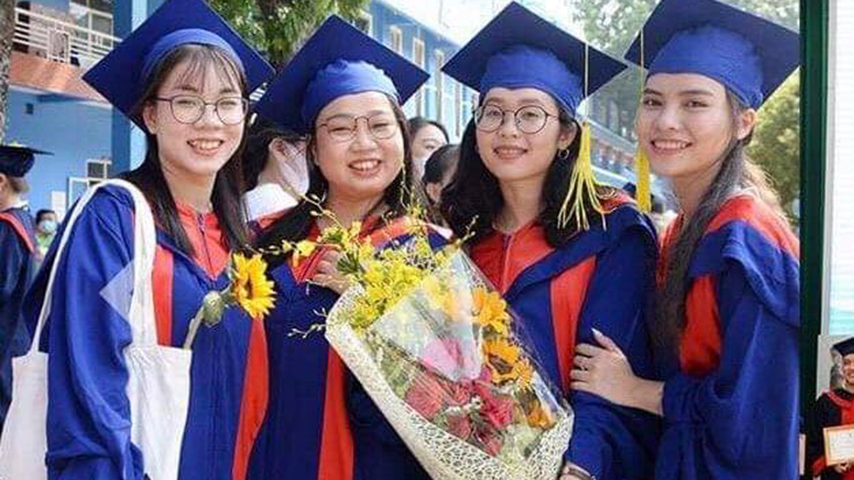 Ngoc Giau made a mark at the competition and helped readers, who love literature and want to learn more about Japanese culture and literature, as well as spread the passion for scientific research of Thu Dau Mot University students