03/08/2021 08:45 — 107
From 21st to 23rd August, 2014, the Thu Dau Mot University organized the training course "Design integrated curriculums according to approaching CDIO initiation" for leaders of departments, heads of subjects, lecturers, and students who are interested in the program.

The goals of the training course aim to find out the philosophy of CDIO initiation in building the training program through the 12 standards and output standards. Moreover, we must understand methods of building program curriculum/integrated subjects curriculum, necessary of choosing suitable teaching and learning methods, evaluation methods (program and subject level).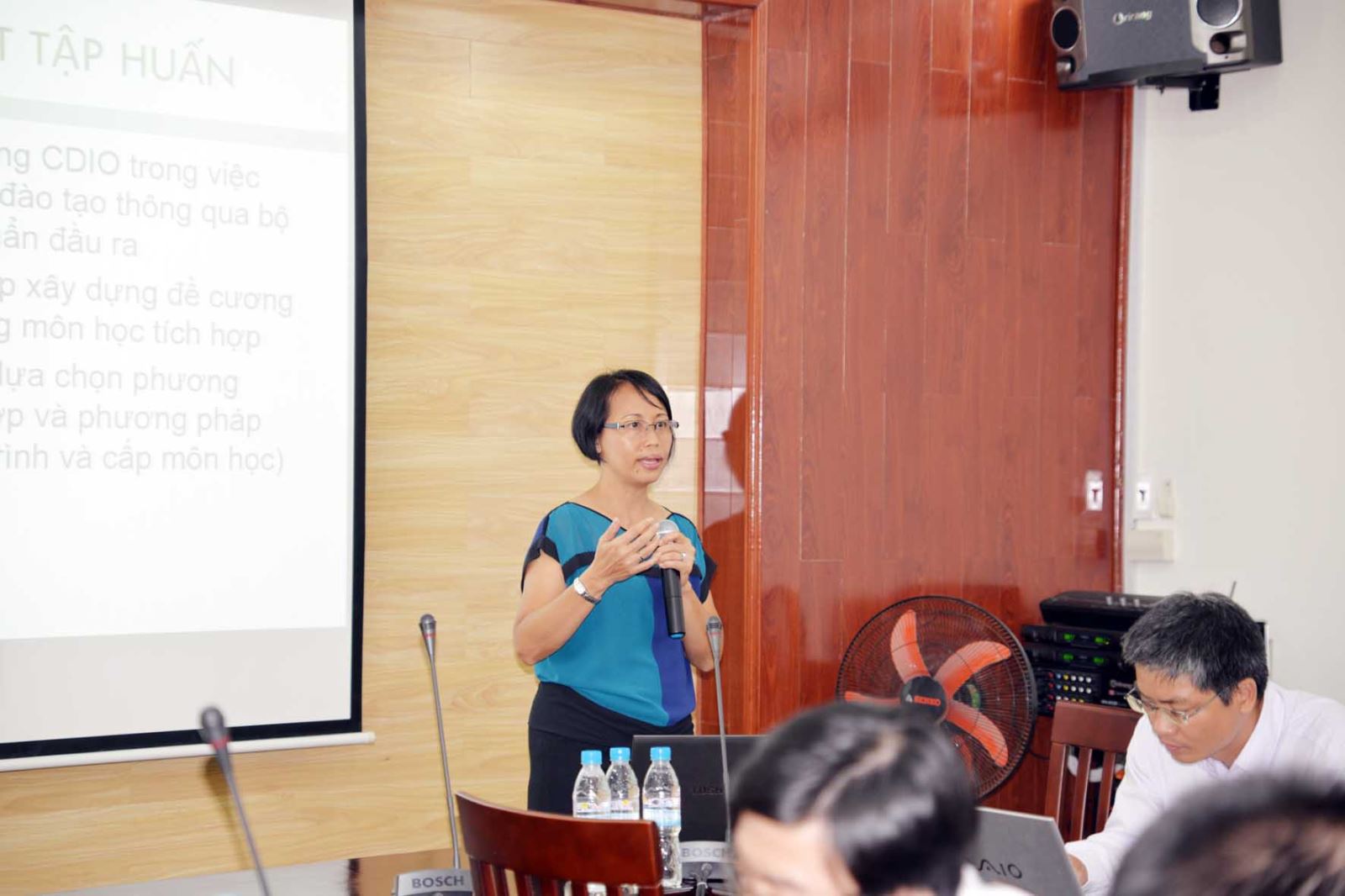 In the training session, Assoc. Dr. Dong Thi Bich Thuy – Center of Research and Innovation of teaching and learning methods at university (CEE) – The University of Sciences - National University of Ho Chi Minh City had introduced generally about a new model for training Engineers, Bachelor of Science CDIO (Conceive – Design – Implement – Operate). She has also introduced about requirements of training program technical students, aims of training according to CDIO model and system of standards. In addition, she stressed, CDIO is the solution that improve the quality of training to meet requirements of society based on determination of output standard so that we design program and training method following a process of science. In fact, building the training program according to approaching CDIO in order to train students develop both knowledge, skills, manners, abilities of the reality and sense of responsibility to community and society completely. In conclusion, Assoc. Dr. Dong Thi Bich Thuy had analysis, evaluations about importance that we have to approach CDIO in building and applying the training program to checking, standardizing the program at present, especially improving output standard of education program.