03/08/2021 14:28 — 119
Speaking at the meeting, Mr. Park Sang Hyun thanked the TDMU for the warmly welcome. About Daekyung University, Mr. Park Sang Hyun said that the university was established in 1991, mainly training the following fields: Nurses, optical glasses, preschool education, interior design, drama, film, music, hotel management, international tourism ... Currently, the university has had training and cooperation relationships with many universities in the world and has implemented an educational cooperation program with a number of training facilities in Vietnam. Through the meeting, Daekyung University desire the two universities to establish a good educational cooperation and become a strategic partnership of each other. Mr. Park Sang Hyun proposed coordinating the implementation of joint training programs in the form of 2 2, or 3 1 for economic, technical and Korean language groups; lecturer exchange program and joint research projects; Korean study abroad program; the joint project to open training courses at Thu Dau Mot University ...
Responding, Dr. Ngo Hong Diep completely agreed with the cooperation proposals from Daekyung University. At the same time, she hoped that the two sides would exchange openly about the potentials and strengths to each others, diversify methods of cooperation, develop and expand cooperation scale in many industries and fields. Accordingly, Thu Dau Mot University proposed that in the next time, the two universities will promote the implement of opening several training disciplines, which are the strengths of Daekyung University at Thu Dau Mot University, such as beauty majors, food technology, culture - art, Korea study ... In order to promote the project of opening new sectors codes to meet the expectation, Dr.Ngo Hong Diep expressed the wish, Daekyung University supports the training of lecturers and provides short-term training courses, scholarships, postgraduated training to develop human resources for the project to open new sectors codes.
Setting the foundation for long-term cooperation, Thu Dau Mot University and Daekyung University agreed to sign a Memorandum of Understanding (MOU) to promote cooperation programs based on the potentials and strengths of training, scientific research, technology transfer, contributing to creating good educational values and effects for learners, schools and society ....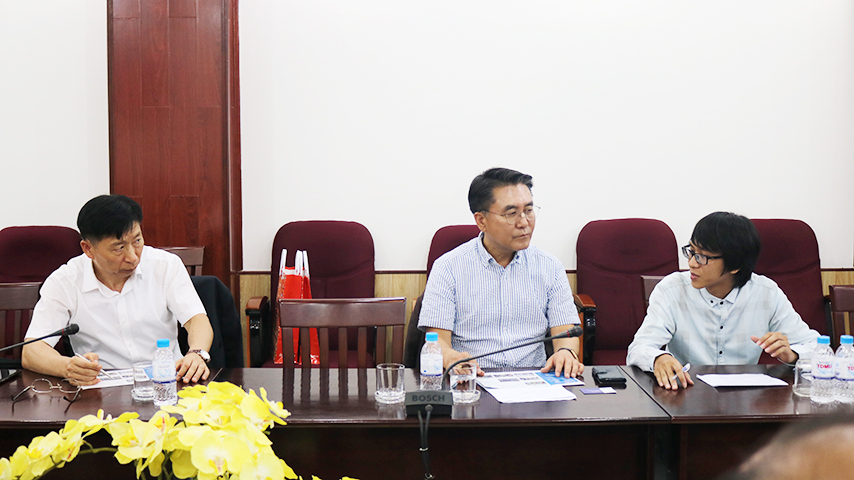 The delegation of Keimyung University exchanged methods of establishing a cooperative relationship with Thu Dau Mot University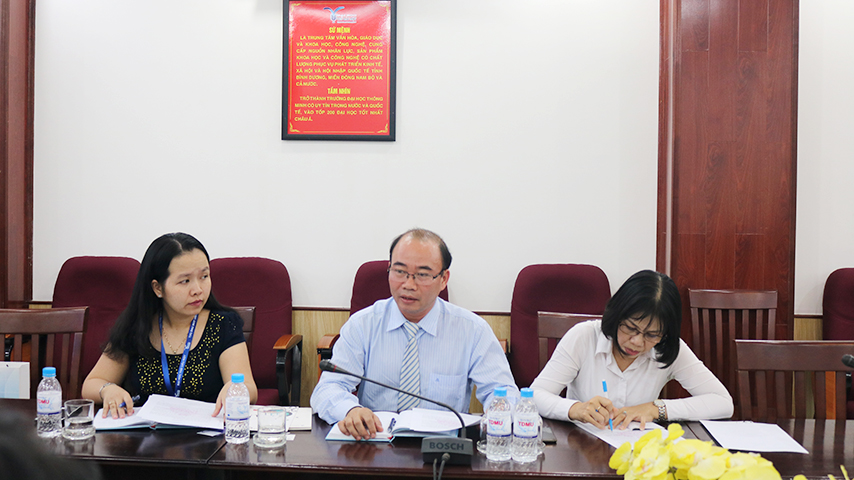 Dr. Ngo Hong Diep fully agreed with cooperation proposals from Daekyung University, and proposed cooperation programs to exploit the potential and strengths of both sides.