03/08/2021 14:44 — 286
On the morning of March 25, 2020, Ms. Vo Thi Thanh Huong - Chief Representative of Vietnam Posts and Telecommunications Group - VNPT in Binh Duong, and director of the attached centers had a meeting with the leaders of Thu Dau University to discuss about the technological applications for executive management that will be used at the University.
Welcoming and working with the delegation were Assoc. Prof. Dr. Nguyen Van Hiep - Chairman of the School Council, Vice Rectors and leaders of the attached units. At the meeting, representatives of VNPT Binh Duong introduced useful applications that VNPT is deploying, especially technological solutions in Covid-19 prevention, remote work management, cashless payment application, .... Specifically, the attendees of the meeting experienced the ReaPresence application (using the Polycom core platform) in organizing an online meeting with many different users, learning the utility of the application E -learning, non-cash payment utility VNPT.
Assoc. Prof. Dr. Nguyen Van Hiep highly appreciated the researches and applications of VNPT. In the University's development strategy, he desired that the University will be the beneficiary of useful applications of VNPT, as well as the close relationship between the two units in the past time will be an effective thrust to help the school move forward on the way to becom a smart university. Assoc.Prof.Dr. Nguyen Van Hiep also requested the functional departments of Binh Duong University and VNPT to quickly deploy, complete infrastructure conditions, train staff, to apply new applications right in 2020.
Since 2016, Thu Dau Mot University and VNPT Group - represented by VNPT Binh Duong, have signed a comprehensive cooperation memorandum in human resource training and science-technology transfer. Every year, VNPT Binh Duong receives hundreds of students from the university's fields of information technology and economics in internship courses as well as working after graduation. Thu Dau Mot University is also training postgraduate majors in Information Technology, Business Administration for officials, experts and employees of VNPT Binh Duong.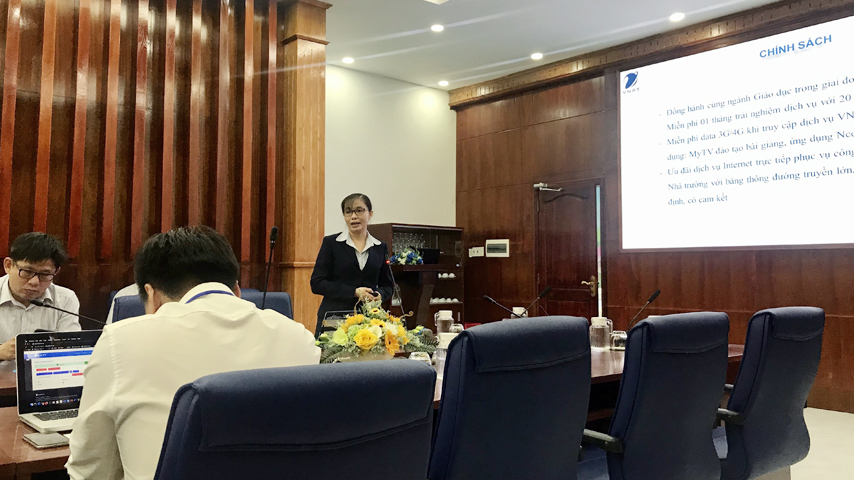 A representative of VNPT Binh Duong presented applications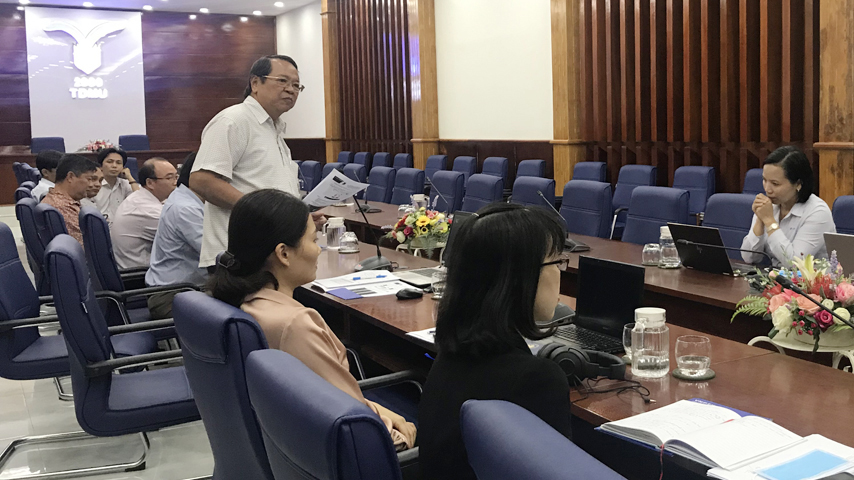 Assoc.Prof.Dr. Nguyen Van Hiep - Chairman of the School Council wishes to cooperate with VNPT to build a technology ecosystem.